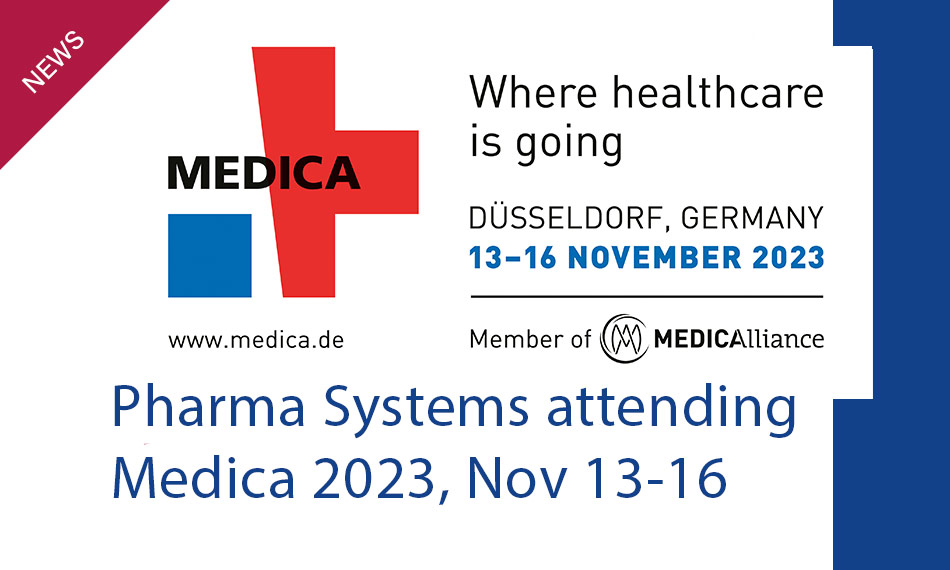 Pharma Systems will attend MEDICA, Düsseldorf, 13-16 Nov, 2023
MEDICA is the world's largest event for the medical sector. For more than 40 years it has been firmly established on every expert's calendar. There are many reasons why MEDICA is so unique. Firstly, the event is the largest medical trade fair in the world – it attracts several thousand exhibitors from more than 50 countries in the halls and Pharma Systems will attend in 2023 between 13th to 16th of November.
We are looking forward to see you in Düsseldorf, Germany
Pass by the Pharma Systems booth or book a meeting between 13-16 November to talk about our product offerings within passive humidifiers and bacterial/viral air filters, as well as other disposable products.
Our collection stand is named Pharma Systems Eesti OÜ and you can find us at Trade Hall 15 / F16. Se the interactive floorplan and our location:
View map
To book a meeting, please contact:
We're looking forward to seeing you!