We on Pharma Systems know that continuous research and development is the key for new efficient and high quality end products.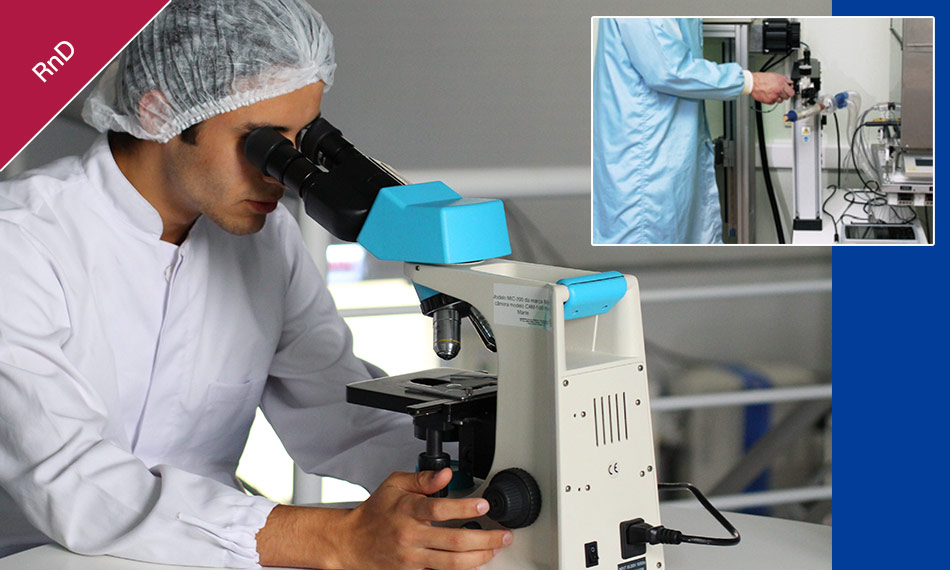 The quality system ensures that all applicable standards are strictly followed. These are Annex II of the directive 93/42/EEC on Medical Devices ISO 13485, special quality assurance rules for the medical industry. Manufacturing facilities are inspected on regular basis by MDD Notified Body 0413 and Quality System Certification Body.
To ensure the outstanding quality of used materials and technologies, permanent testing and product development are needed. Our testing laboratory is equipped with devices that enable to measure a number of qualities, which are important for complete product evaluation. Continuous research is a foundation for new efficient products.
There are no limits concerning Pharma Systems quality work. Each potential threat that could jeopardize or lead to negative changes in the quality of our products, quality of service or delivery need to be investigated and prevented.Audited by
Intertek
Pharma Systems is certified according following certificates:
– MDD 93/42/EEC – Annex II
– ISO 13485:2016 / MDSAP
– EN ISO 13485:2016
Pharma Systems manufacturing sites are FDA registered