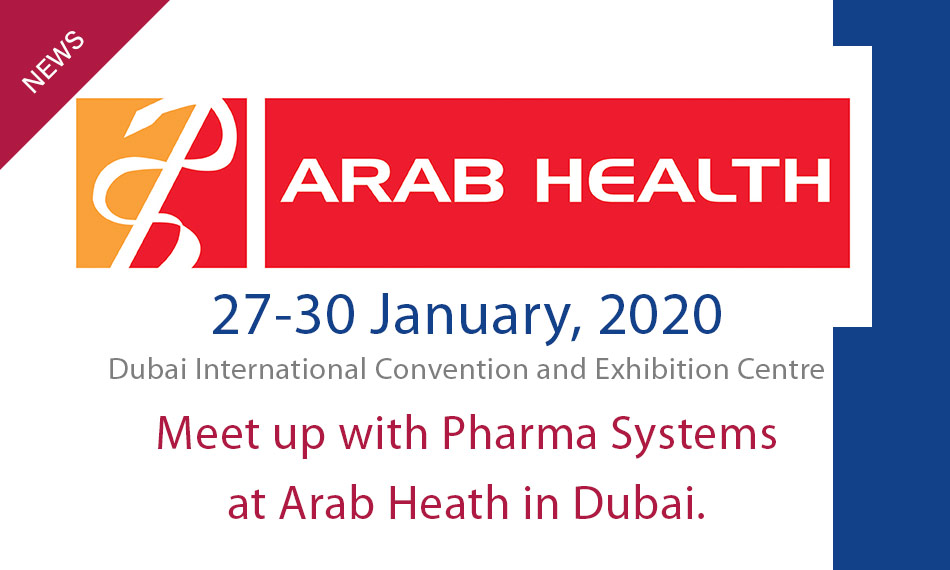 Pharma Systems will attent Arab Health in Dubai between 27-30 January, 2020. Once again Arab Health is all set to provide you with the opportunity to access more than 4,250 medical manufacturers from all around the world and insights into the latest innovations in the healthcare industry. More than 55 000 Health Care and Trade professionals will attend.
Meet up with us in Dubai
Meet up with Pharma Systems between 27-30 January, 2020, at
Arab Health, Dubai International Convention and Exhibition Centre.
, the trade fair for suppliers and manufacturers of medical technologies as well as the world forum for medicine. Would you like to book a meeting, please contact our Sales and Marketing Director: Ann Sörhus, : ann.sorhus@pharmasys.se : info@pharmasys.se