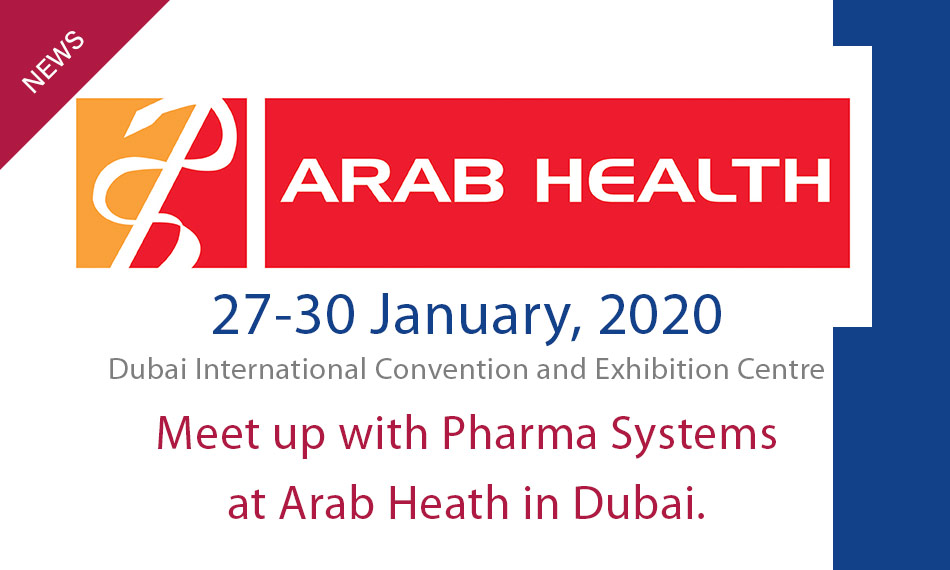 Pharma Systems will attent Arab Health in Dubai between 27-30 January, 2020. Once again Arab Health is all set to provide you with the opportunity to access more than 4,250 medical manufacturers from all around the world and insights into the latest innovations in the healthcare industry.
Cialis
Ett nätapotek, eller posthandelsapotek, är ett apotek som bedriver verksamhet via Internet och levererar beställningar till återförsäljare via post, postföretag eller apoteksportal på nätet. Enkelt uttryckt fungerar ett onlineapotek som en virtuell butik eller ett köpcentrum där kunderna kan köpa läkemedel, förbrukningsvaror, förnödenheter, utrustning och information via Internet eller telefon. Många människor använder nu datorer och Internet för att köpa produkter och tjänster från företag och andra enheter runt om i världen. Onlineapotek https://apotekbutiken.com/ har också blivit en viktig del av hälso- och sjukvårdssystemet.
Anordnarna av onlineapotek säljer både märkesläkemedel och generiska läkemedel. Vissa återförsäljare erbjuder receptrabatter och andra incitament till köparna. Vissa leverantörer erbjuder också medlemsförmåner, inklusive rabatter och provköp. Andra funktioner som finns hos dessa apotek är bekväma betalningsalternativ som att använda större kreditkort, elektroniska checkar och penningöverföringar. Dessa erbjuder också utbildningsverktyg, som videor, artiklar och regelbundna nyhetsbrev om läkemedel.
Det finns flera statliga system som gör det möjligt för låginkomsttagare och studenter att köpa receptbelagda läkemedel online. Vissa hälsoorganisationer som Världshälsoorganisationen (WHO) distribuerar information om olika läkemedel och dess beståndsdelar på nätet. Dessa webbplatser innehåller också omfattande information om olika hälsotillstånd, behandlingar och medicinska förfaranden. Gratis kopior av viktiga hälsoguider, vaccinationer och recept är tillgängliga från dessa apotek.
More than 55 000 Health Care and Trade professionals will attend.
Meet up with us in Dubai
Meet up with Pharma Systems between 27-30 January, 2020, at
Arab Health, Dubai International Convention and Exhibition Centre.
, the trade fair for suppliers and manufacturers of medical technologies as well as the world forum for medicine. Would you like to book a meeting, please contact our Sales and Marketing Director: Ann Sörhus, : ann.sorhus@pharmasys.se : info@pharmasys.se